Biography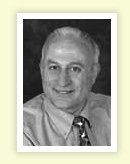 Barry Ben-Zion, Ph.D. is a well known consulting economist specializing in providing forensic economic analyses for legal cases.  Dr. Ben-Zion started working on legal cases in the early 1970's, and since that time has worked on thousands of legal cases for both the plaintiff and defense bar.  He has testified in thousands of depositions and in approximately 1,000 trials in the Superior Courts and Federal Courts in California and several other states.
 The role of an expert forensic economist is to present succinct and simplified explanations and information to allow the finder(s) of fact to reach a fair assessment of the economic damages sustained by a party as a result of the wrongful act by another. 
Dr. Ben-Zion has presented testimony in personal injury, wrongful death, and wrongful termination, and in various commercial cases, be it breach of contract, antitrust, or alter-ego cases.  He also provides valuations of businesses and professional practices and actuarial present value analyses of pensions in divorce cases.
Please note that the law in California requires that an attorney contact an expert and receives his permission before the expert be named as a witness.
Contact information:
Barry Ben-Zion, Ph.D.
Consulting Economist
P.O. Box 9517
Santa Rosa, CA, 95405
Ph: 707-526-2236
Fax: 707-526-2258
e-mail:  barry@bbenzion.com